Events
Upcoming events
14.12 - Play-dough playmorning 10€
15.12 - Musical playmorning We sing and dance! Teacher starts ~10.30 and class is ~30min. After that you can just play :) The class is good for children until 3y and parents need to participate. 12€
Please register to event by either writing to tore$torela.ee or putting "Going" to the corresponding Facebook event.
Playroom is on the 2nd floor. Dial 2 by the outside door to enter.
Pancake morning are twice per month!
Joining our Facebook page is the easiest way to follow our events!
5X CARD FOR 25€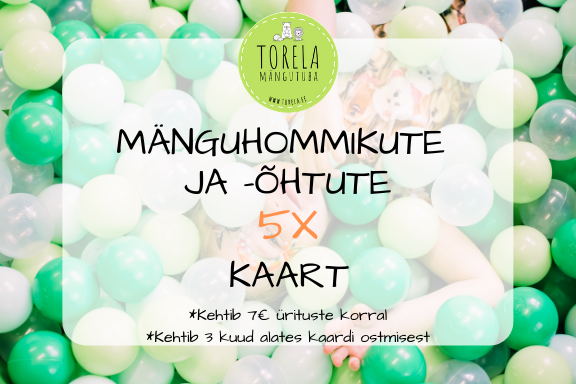 Named digital card will be sent to your email. The card is valid for 3 months and can be used at regular 7€ events only.
Participation fee is 7€ (child + parent), another child of the same family +3€. You are all very welcome!